The next lure I am going to Blog about is a very simple & ordinary looking lure, but here is the deal, it flat catches bass. I have been using this to catch bass for years. It is the
Lake Fork Ring Fry
.
Like I said, it does not look like much, but then again neither do
Senkos
or
Trick worms
and we know they catch the heck out of bass as well. Here is how I use it to catch bass: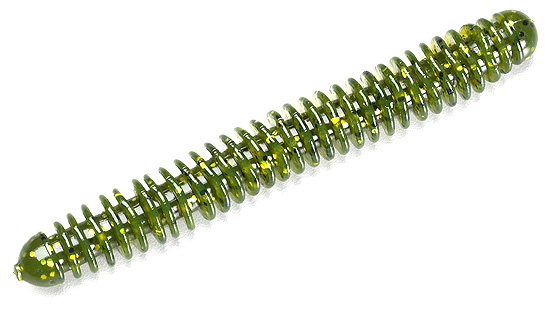 In water less then 4ft, I fish it weightless like many people fish
senkos
around docks, wood and scattered grass. The way I catch most of my fish, is to fish it on a Carolina or
Mojo
rig. The Carolina Rig is the choice for deeper water and scattered cover. I use the
mojo
rig in water 5-20ft where around just about any cover from thick weeds to gravel & rocks, its flat deadly!
Give the
Ring Fry
a chance, you will not be
disappointed
. Off all the anglers I have introduced this bait to, I don't any have ever complained.