So here is a brief summary of the baits and gear used by Skeet Reese to win 2009 Bassmasters Classic!
Skeet used two main baits, the new
Crazy Legs Chigger craw
and the
Lucky Craft Redemption Spinnerbait
. These baits seem very fitting, since a
chigger craw
was Skeet's demise when Boyd Duckett used it to knock him to second on Lay Lake and Skeet designed the
Redemption Spinnerbait
for Lucky Craft and that is exactly what he got, REDEMPTION!!!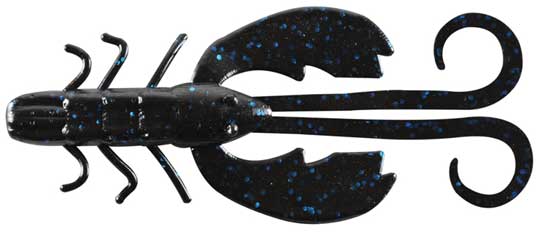 Winning Gear Notes

> Spinnberbait gear:
7' extra-fast Lamiglas XR 704 rod
,
Abu Garcia Revo Winch
(5.4:1), 50-pound
Spiderwire Ultracast
braided line, 3/8-ounce
Lucky Craft Redemption Spinnerbait
(MS American shad head, nickel combination blades, customized translucent skirt).
> He said he fished spinnerbait on the
Revo Winch
because it's a strong, slower-geared reel. And he fished it on the braid because it cut through the pad stems better than mono or fluorocarbon.
> Flipping gear:
Lamiglas XFT 806 flipping stick
,
Abu Garcia Skeet Series Revo
casting reel, 25-pound
Berkley Trilene 100% fluorocarbon
, 3/16- and 1/4- ounce unnamed sinkers (1/4-ounce in wind), 3/0 unnamed hook,
Berkley PowerBait Crazy Leg Chigger craw
(black/blue-fleck)
Photo Courtesty of BassZone.com