Sorry its been awhile since I have made an entry. Fishing Amistad and traveling for work have limited time. This jig just seems to popular not to touch on it.

Mega Strike Evolution Jigs
The Most Innovative Jig Ever Built. ALWAYS lands in STANDUP position no matter what!!!! The Evolution Jig is the first real innovative jig design to come along in over 40 years. Our NEW, Advanced Skirt Forward Technology, along with our virtually invisible Fluorocarbon Weed guard, makes this the jig of choice. Evolution is the only jig to also have our patent pending flaring disk and skid plate. These qualities allow the Evolution jig to respond to every movement of the rod tip, continuing to keep the Evolution Jig in an upright crawfish defense stature.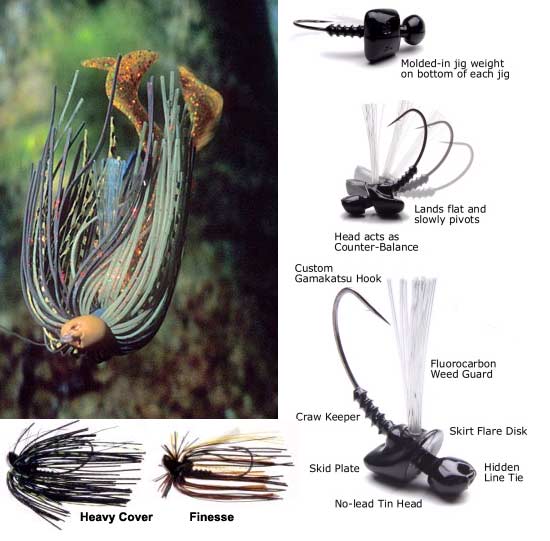 Finesse Jig: available in these sizes: 3/16, 5/16, and 7/16
Heavy Cover Jig: Available in these sizes: 3/8, 1/2, and 3/4
Jigs are sold in packs of two.
In short, this is a premium jig, that has some very unique characteristics. Most of us think are jigs stand up, but I am guessing they are nothing like this one.