This gift idea is actually going to be a 3 in 1 combo platter because the guys at
Secret Weapon Lures
have too much cool stuff to just list one thing!!! Also, I have attached a 30% off coupon code at the bottom of this entry for you being a reader!!! This coupon code is good for buying single spinnerbaits & buzzbaits as well, so if you are already a SWL fan, you can use it to stock up!
Gift Idea #1: Recoil Rig™ Gift Pack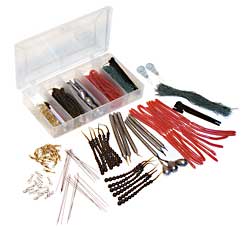 Need the perfect gift to thrill an angler who seems to already have everything? This gift pack supplies special tools an angler can use to coax the biggest bass out of the thickest cover. Bring your drop shotting and finesse presentations to a new level.
Keep your bait back where the biggest fish lurk. Twitch, shake, shimmy, splash, and tremble it until a trophy-size bass, snook, walleye, trout, or red fish can't stand it any longer, then hold on! The secret in this weapon is the Spectra™-wrapped latex shock cord that stretches between the fishing line and sinker. Every motion of your rod tip is transferred to the lure, creating incredibly life-like action. Improves catch rates for soft plastics, live bait and cut-bait, too.
This 132-piece kit is available only until Christmas Day. And as an introductory special we have it discounted over 50%! Backed by Secret Weapon's unconditional money-back guarantee.
Get it now!
Gift Idea #2: Recoil Rig™ Master Fisherman Pack

Double the components... double the savings! This is the kit our Prostaff and top touring pros are snapping up for themselves. Enough components to last an entire tournament season. This is serious fishing tackle for anglers who want an edge on the water.
Get it now
!
Gift Idea #3: Secret Weapon Tackle Packs

High-performance, top-quality fishing tackle for anglers who insist on the finest fishing gear and understand how to get the most from it. Secret Weapon has
22 Tackle Packs
that meet the needs of anglers at every level, from novice to professional guide to elite tournament pro. Each tackle system is engineered to enable the anger to innovate—adapt in seconds to changing conditions, to configure the perfect lure for every cast.
Good (
500-combination Master Packs
), Better (
2,000-combination ProPacks
), and Best (
5,000-combination Expedition Pack
) — all unconditionally guaranteed. Already the best value in the sport fishing world, they're an even greater bargain with your 30% discount coupon code. Single lures make great stocking stuffer as well!
30%OFF purchases from Secret Weapon's Online Armory*
Special Coupon from Rich's Bass Fishing Tackle Blog!!!!
Anglers like having secret weapons in their tackle boxes — lures they count on when a tournament is on the line, bragging rights are at stake, or a kicker fish is needed to complete the perfect day on the lake. Secret Weapon lures and tackle packs enable anglers to adapt to changing conditions, save money, and ensure satisfaction all year long.
Share this offer with family and fishing buddies.
Discount coupon expires December 31, 2008:
PCPSRL9

*30% discount is for lures, kits, and tackle components. It does not apply to shipping costs, discount gift certificates, and special sale items.
SWL makes the only spinnerbaits and buzzbaits that I own or use!
Rich
RichLindgren.com
Rich's Bassin' Forum