There were plenty of rumblings about a new bait coming from Rapala as we led up to this year's Bassmaster Classic.
And this morning with a gusto, Rapala released many press releases, videos and some stores have started
taking Pre-orders
. It appears that these baits will be ready to ship mid-to late March.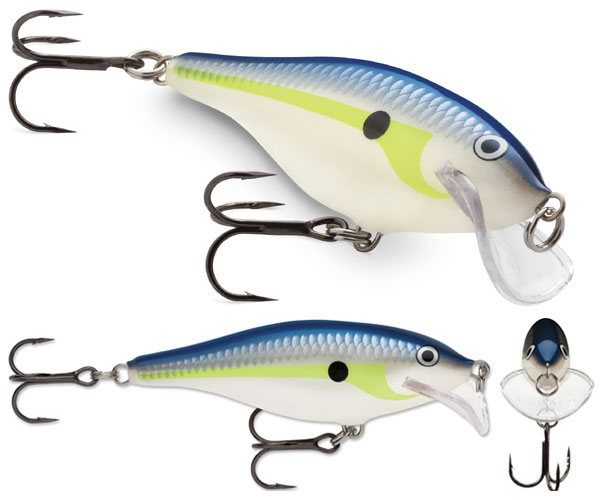 The concept of this hew series, are long time producing Rapala bodies and profiles paired with a new concept lip design that is designed to make these baits hunt and search on their own. Basically giving you the effect of a bait deflecting off a piece cover without the need for cover.
Here is a video of Ott Defoe reviewing the
Scatter Rap Shad
, which is a Shad Rap body with new lip design.
Of the 4 new baits:
Scatter Rap Shad
Scatter Rap Crank
Scatter Rap Minnow
Scatter Rap Countdowns
I think it will be interesting to see if Mike "Ike" Iaconelli, Brandon Palanuik or Ott Defoe can leverage these into some kind of advantage during this Classic, likely it would be the
Scatter Rap Shads
of the four they are launching!