Usually there is a lot more noise about when Havoc baits hit the shelf, if I wasn't signed up for email newsletters, I would have not heard that about 5 brand new profiles have been released and some new sizes of old favorites.
New baits include: Power Bait Chigger Quad, Power Bait Rib Snake, Havoc The Jerk, Havoc Beat Shad and Havoc Federale Worm. New Sizes with existing baits include: smaller 3.5" Havoc Devil Spear and a bigger 5" Havoc Pit Boss. Give them a look.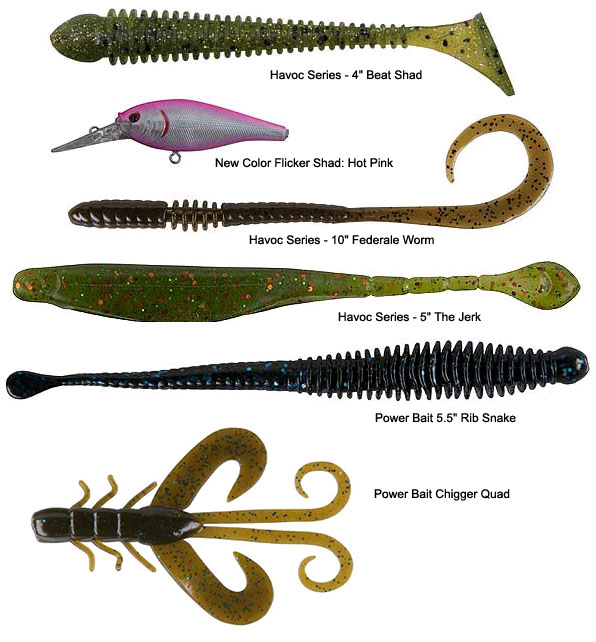 I think I am most interested in the
4" Beat Shad
,
Rib Snake
&
5" Pit Boss
, but there are plenty of other cool profiles beyond these that other anglers and bass will love.
Interesting if any of these new baits will play a role at the 2013 Bassmaster Classic on Grand Lake....