I think it may be a great idea for a new game show....
but seriously, when I first saw a picture of this concoction, that is exactly what popped into my head.
Gambler Brutus Swimbaits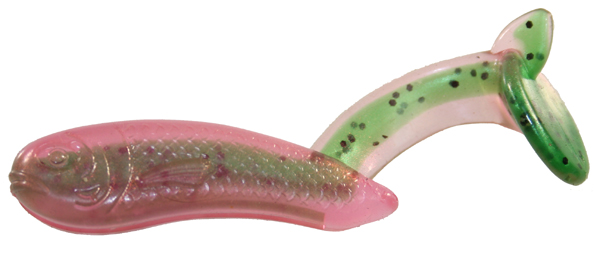 Brand new for 2008, the Gambler Brutus Swimbaits have a unique style. It features a solid body with a elongated paddle tails. 2 sizes available in 2008. Kind of a sexy little swimbait, almost more of a grub.
Well if anyone has used one of these and they can confirm what it really is or if it is a bass fishing lure, I would love to hear about it... LOL!!!